CONTEMPORARY CHALLENGES IN
TOXICOLOGY RESEARCH

June 22-24, 2016 - The High Tatras - Stará Lesná - Slovakia
The High Tatras - Stará Lesná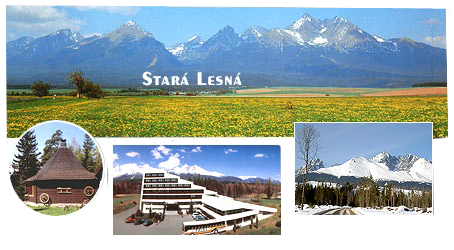 The High Tatras - are mountains with as many as 25 peaks over 2,500 m high. Together with the surrounding mountains Belianske and Západné Tatry they were declared the Tatra National Park in 1949.
The village Stará Lesná is situated at their lower boundary. It was founded in the 13th century. Due to its favourable location in a pleasant countryside, the village Stará Lesná is at present a famous tourist center. The holiday makers will find comfortable accommodation in the village itself and in its surroundings with numerous hotels, recreational facilities, guest houses, cottages and houses with catering services and facilities for sports, relaxation and amusement.
Hotel Academia
The Congress Center (CC) Academia is situated at the foot of the Lomnicky peak in the eastern part of the Vysoke Tatry Mountains in Slovakia. It is located on the border of the Tatra National Park, in quiet surroundings, a short way off the towns Tatranska Lomnica and Stary Smokovec.
The capacity of the Congress Hall is 170 seats. With additional chairs it is possible to enlarge the capacity to 200 - 210 seats.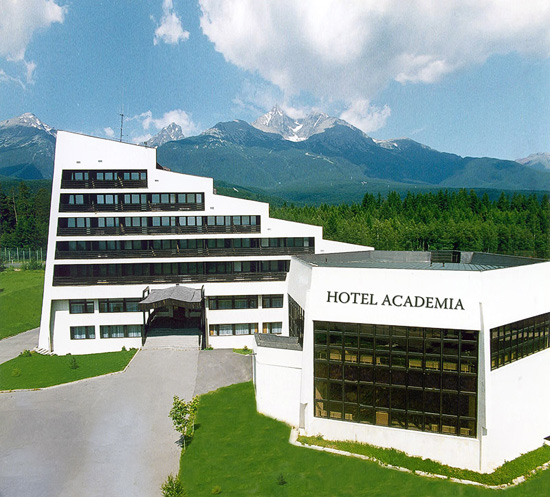 History
The history of bilateral meetings of Czech and Slovak toxicologists began 20 years ago. Despite the split of the former Czechoslovak Federation into two independent states in 1993, scientific as well as friendly bonds between Slovak and Czech researches have never been interrupted. Moreover, mutual cooperation of both countries continues on a higher level within bilateral scientific projects, by organising conferences and exchange study stays, now in the frame of the common European Union. In order to carry on the long tradition of interdisciplinary toxicological conferences regularly held in the Medical House in Prague, since 1996 these meetings were held in various Slovak and Czech locations organised by turns in Slovakia and the Czech Republic. Over the last years there has been a growing interest in attending toxicological conferences. Scientist not only from toxicology quarters but also from other related disciplines, such as pharmacology, physiology, endocrinology, oncology or biotechnology take part in.